Company Profile
AIR RINGS & DIE HEADS - BLOWN FILM EXTRUSION
During the past 40 years, Blown Film Extrusion Machines from Taiwan have taken a big share of global market; Chuo Yii Enterprise Co. has joined to this market 20 years ago. Nowadays, she works for more than 45 countries in the world by exporting the excellent products, the main core of blown film machinery - Air Ring and Die Head.

Owing to the excellent Venturi effect Air Ring and Die head, and from mono layer blown film to multi-layer film; Shopping bag film, barrier film, to lamination film, Chuo Yii provides a wide range of Air Rings and Die Heads optionally.

Machine assemblers know their way of solution to various air blown problems since they count on Chuo Yii and rely on Chuo Yii's techniques.

Owing to the self-owned Aluminum alloy sand casting foundry, and the sound CNC machining center, she works strongly in the field of plastic blown film extrusion industries. Except Chuo Yii Air Ring and Die Head or the related accessories, she also works for OEM Aluminum foundry items for marine, robot parts or industrial parts.
History
Air rings and die heads expert --- Chuo Yii Enterprise Co., with Aluminum alloy sand casting foundry, and CNC machining center, she has been in the field of plastic blown film more than 20 years. OEM works also includes: Air Ring, Die Head and huge size Aluminum Sand Casting objects.

All are made in her own house; each process of working is under very strict process control, CY products are always kept extraordinary good and at high performance.

CY air rings and die heads are working properly under maximum output capacity, lowest gauge variation (low film thickness variation), bubble stability, glossy, neat film rolled up as well as durable and long life purposes.

All sorts of blown films such as HDPE / LDPE / LLDPE / MDPE / PP / PVC / PA / PLA, mono / multi-layer up to 7 layers are included in our production filed.

Aluminum Sand Casting Foundry OEM is also a very important work for those who need giant size Aluminum sand casting object; especially with some special design or high challenge works; such as Robot parts, Machining tool, Marine parts, Textile machine parts, Auto parts, Hydraulic parts, Agricultural machine parts and etc. We have full experience and working facilities; and well organized methods to meet each customer need.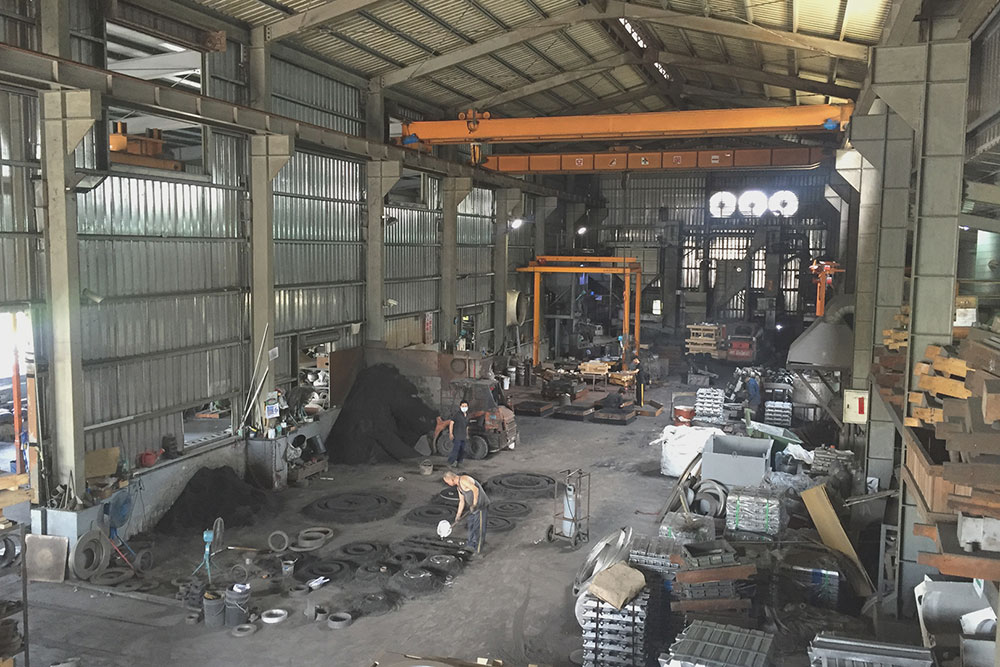 High output, Stable bubble and Low variation of film thickness.
Overview of Air rings and Extruder parts




Best Sale
Air Ring | Die Heads Expert for your Blown Film Extrusion - C.Y.
Chuo Yii Enterprise Co. sells air ring and die head in over 45 countries since 2009.
C.Y.'s Air Rings are designed for up to 7-layer blown film extrusion line. Air ring for thickness and output control film, low gauge variation, fast cooling and bubble stability, as well as adjustable for dual lip exits, adjusted handles or 360 degree circle nut turning.
Top quality alloy steel made Die Heads are available for up to 4 color stripes, 7 layers blown film line along with reliable sourced materials such as HDPE / LDPE / LLDPE / MDPE / PP / PVC / PA / PLA.
C.Y. has been offering customers high quality air rings and die heads in Foundry Industry. Both with advanced technology and 20 years of experience, C.Y. makes sure each customer's demands are met.
---
Hot Products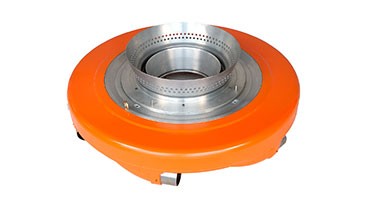 AREO-1 & AREO-5 Air Ring
LDPE / LLDPE / HDPE Low variation thickness and Fast Cooling Air Ring,...
Read More