Dual-Lip Air Ring - Packaging Film Type
Air Rings for thickness and output control Film - low gauge variation, fast cooling and bubble stability
Air Ring for Thick Film, LDPE & LLDPE
For packaging film, lamination film or barrier film, we have excellent air rings to work with particular requirement, for example: some applications of blown film are to produce heavy duty film, shipping sacks, industrial liners bag, suit interlining, garment bag or frozen food bags. In most cases, LLDPE has been a favorable material to use in above blown films. While, the main issue to face with LLDPE blown film is its not stiff enough and sticky; therefore, the unstable bubble blown is usually seen. We have very good design of air ring such as AREO-2, which is suitably working for thick film LLDPE up to 100 microns or even thicker. The special design of dual lips and Venturi effect enable AREO-2 air ring to stabilize dancing bubble as well as to cool bubble down in short time.
Air Ring for Thin Film, LDPE & HDPE
AREO-1 air ring is a type of fast speed with advantage of low thickness variation. This type of air rings have been in our mass production list due to the huge demand in marketing. By exchanging exit inserts, AREO-1 becomes AREO-5 which is especially good for HDPE blown film; since many cases applied in ABA HDPE have adopted AREO-5. Therefore, AREO-1 and AREO-5 are a quite traditional and popular type air rings; they have been successfully applied in many packaging film; due to fast cooling, good gauge control and stable blown film obtainable.
Materials and Application in General
Mono Layer / Multi Layers
LDPE / LLDPE / HDPE
Beverage Pack Film
Food Package Film
Lamination Film
Barrier Film
Stretch Wrap Film
Shrink Film
Agriculture Film
Heavy Duty Film
---
Best Sale
Dual-Lip Air Ring - Packaging Film Type Expert for your Blown Film Extrusion - C.Y.
Located in Taiwan, Chuo Yii Enterprise Co. sells Dual-Lip Air Ring - Packaging Film Type (main core of blown film machinery) in over 45 countries since 2009.
C.Y.'s Air Rings are designed for up to 7-layer blown film extrusion line. Air ring for thickness and output control film, low gauge variation, fast cooling and bubble stability, as well as adjustable for dual lip exits, adjusted handles or 360 degree circle nut turning.
Top quality alloy steel made Die Heads are available for up to 4 color stripes, 7 layers blown film line along with reliable sourced materials such as HDPE / LDPE / LLDPE / MDPE / PP / PVC / PA / PLA.
C.Y. has been offering customers high quality air rings and die heads in Foundry Industry. Both with advanced technology and 20 years of experience, C.Y. makes sure each customer's demands are met.
---
Hot Products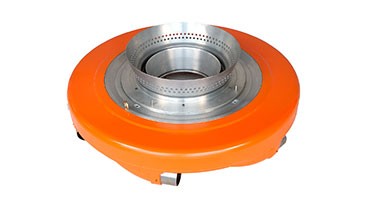 AREO-1 & AREO-5 Air Ring
LDPE / LLDPE / HDPE Low variation thickness and Fast Cooling Air Ring,...
Read More