Dual-Lip Air Ring - General Type
Air Rings for Grocery Bags, Shopping Bags, Green House Film
General Purpose, OEM Air Ring
Here we have good collection of single lip or dual lips air ring, from small to large, in applying to grocery bags, shopping bags, heavy duty film, green house film, agriculture film and land film. Agriculture or land film can be applied up to 6000mm film width. Materials are suitable for HDPE or LDPE. Moreover, we have also wide range of air ring and water ring for PP down blown film. Machine builders can find suitable air rings here to meet their machine demand. Good efficient but competitive air rings can be obtained from this collection. Owing to our own aluminum casting foundry and machining center, we are able to serve for OEM works, too; the different air rings meet with customer demands variably.
---
Best Sale
Dual-Lip Air Ring - General Type Expert for your Blown Film Extrusion - C.Y.
Located in Taiwan, Chuo Yii Enterprise Co. sells Dual-Lip Air Ring - General Type (main core of blown film machinery) in over 45 countries since 2009.
C.Y.'s Air Rings are designed for up to 7-layer blown film extrusion line. Air ring for thickness and output control film, low gauge variation, fast cooling and bubble stability, as well as adjustable for dual lip exits, adjusted handles or 360 degree circle nut turning.
Top quality alloy steel made Die Heads are available for up to 4 color stripes, 7 layers blown film line along with reliable sourced materials such as HDPE / LDPE / LLDPE / MDPE / PP / PVC / PA / PLA.
C.Y. has been offering customers high quality air rings and die heads in Foundry Industry. Both with advanced technology and 20 years of experience, C.Y. makes sure each customer's demands are met.
---
Hot Products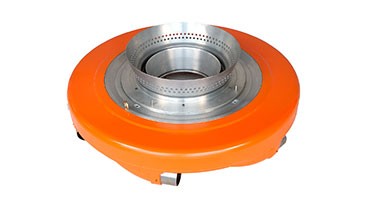 AREO-1 & AREO-5 Air Ring
LDPE / LLDPE / HDPE Low variation thickness and Fast Cooling Air Ring,...
Read More