Company Sections - Die Head Division
Die Head Manufacture
From the best choice of steel; heat treatment, QC inspection; going to CNC lathing, Milling processes; finally proceeding with electro plating of hard chrome; or electrodeless discharge plating, QC and assembly; thereafter we practice machine test, we assure each die head works nicely and perfectly for the customer demand. Except our own design die heads, we also work OEM cooperation with many of European countries in the recent 10 years; and continually obtaining trust from our clients abroad. Therefore, we assure you to obtain excellent work pieces here. Moreover, we shall keep your drawings as the top secrecy without disclosure. You can always count on us.
HD / LD / LLD / MD / MHDPE; PP / PA / PLA - 1 / 2 / 3 / 4 / 5 / 7 Layers die head.
High technical manufacture level for precision die heads.
High output and low variation blown film is obtained from our die head.
Durable and consistent productivity - die head surface with excellent treatment of hard chrome and Nickel Alloy electro plating.
Global OEM manufacture experience has been more than 20 years.
Overview of Air rings and Extruder parts




Best Sale
Air Ring | Die Heads Expert for your Blown Film Extrusion - C.Y.
Chuo Yii Enterprise Co. sells air ring and die head in over 45 countries since 2009.
C.Y.'s Air Rings are designed for up to 7-layer blown film extrusion line. Air ring for thickness and output control film, low gauge variation, fast cooling and bubble stability, as well as adjustable for dual lip exits, adjusted handles or 360 degree circle nut turning.
Top quality alloy steel made Die Heads are available for up to 4 color stripes, 7 layers blown film line along with reliable sourced materials such as HDPE / LDPE / LLDPE / MDPE / PP / PVC / PA / PLA.
C.Y. has been offering customers high quality air rings and die heads in Foundry Industry. Both with advanced technology and 20 years of experience, C.Y. makes sure each customer's demands are met.
---
Hot Products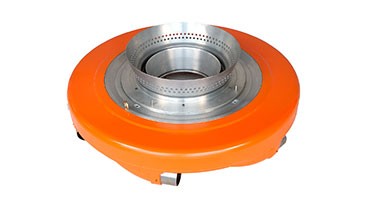 AREO-1 & AREO-5 Air Ring
LDPE / LLDPE / HDPE Low variation thickness and Fast Cooling Air Ring,...
Read More