Thickness variation?
Thickness variation or gauge variation happen and require to see air ring, die head and material feeding; or B.U.R.
Q1: Incorrect coupling between air ring and die head?
A1: Check the position between air ring and die head to be at central line.

Q2: Check if air flow from air ring exit not uniformly?
A2: Check if air ring exit has been damaged, if any foreign material or dust got into air ring, air entrances to be uniformly distributed.

Q3: Die head temperature uneven or unstable?
A3: Check die head heater band, thermal couple, temperature indicator to be normally working.

Q4: Material feeding unstable?
A4: Check rotating speed and feeding area of screw or hopper of any material blockage; nipple roller evenly runs. Exchange filter of screen changer when polymer becomes blockage.

Q5: B.U.R problem?
A5: Check B.U.R, see if it is too large; or replace with larger die head lip size.

Q6: Ambient air flow interference?
A6: Stop outer air flow directly coming to working area. Apply ventilation system for air conditioning properly without affect extrusion blown film running.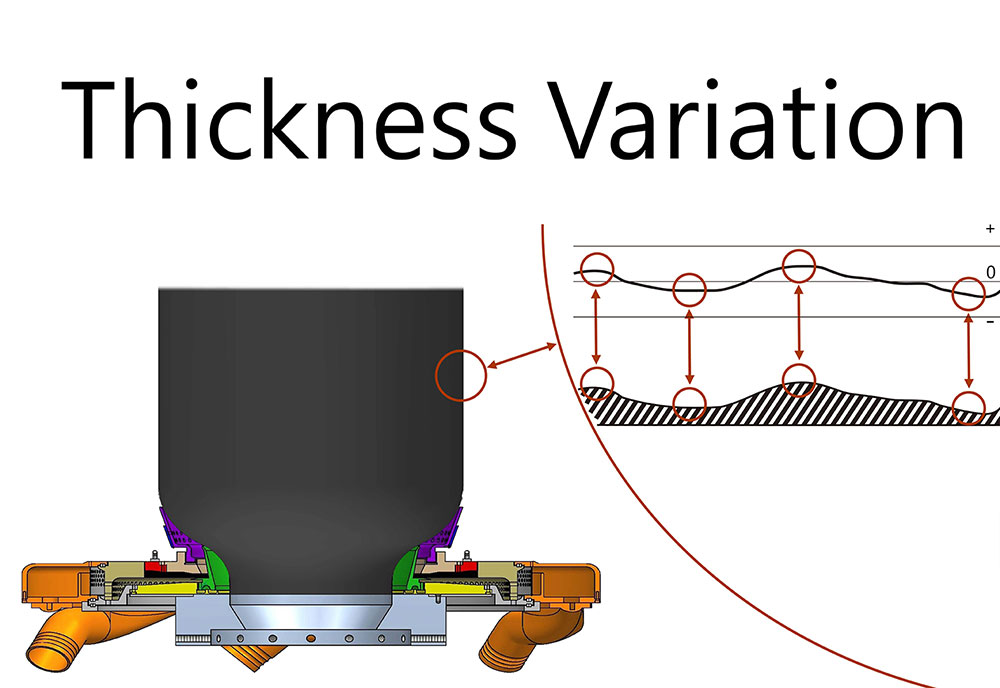 Best Sale
C.Y. Thickness variation? Introduction
Chuo Yii Enterprise Co. is Taiwan supplier and manufacturer in Foundry Industry. C.Y. has been offering our customers high quality Dual Lips Air Ring, Low Gauge Variation Air Ring, HDPE / LDPE / LLDPE / MDPE / PP / PVC / PLA Air Ring, Mono-Layer & Multi-Layer (1 / 2 / 3 / 5 / 6 / 7 Layer) Die Heads, IBC System, Down-Stream Air Ring, PLA Die Head, Rotary Mechanism, Manual and Auto Screen Changer, Central Column & Stabilizing Ring, Heat Sealing Blade, Aluminum Sand Casting Foundry OEM since 2009. With both advanced technology and 20 years experience, C.Y. always make sure to meet each customer's demand.
---
Hot Products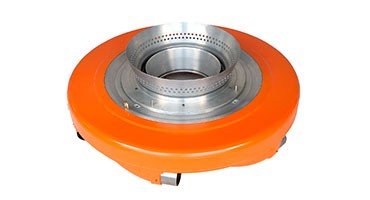 AREO-1 & AREO-5 Air Ring
LDPE / LLDPE / HDPE Low variation thickness and Fast Cooling Air Ring,...
Read More